Sydney On Hold Messages
MESSAGES ON HOLD MUSIC ON HOLD ON HOLD SAMPLES AUDIO ADVERTISING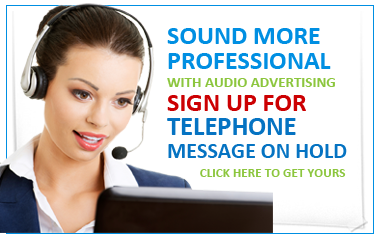 Messages on hold are a valuable marketing tool for businesses of all shapes and sizes. According to surveys, 57% of business callers are put on hold at some point. Most will only hold on the line for a few minutes before losing interest and hanging up. This number goes down even further for those companies who have on hold silence, or radio ads playing instead of messages on hold.
By using on hold messages, you are entertaining your customers as well as providing them with valuable information about your company including things like your location, opening hours, website address, and upcoming sales and promotions.
We offer a selection of flexible on hold message packages that start at just $8.95 a week, contact us for more information or to speak to one of our friendly sales team.

Media Messages
2, 2 Spencer Road
Nerang, QLD 4211